Leadership and Governance
The objective of the Leadership and Governance strategy is to transform leadership and governance in Kenya through values instillation, women's full participation, gender equity and contribute to birthing leaders who lead with skill and integrity. To build the confidence of women for self-agency, advocacy and pursuit of leadership at every level of engagement
PROJECTS DELIVERED UNDER THE LEADERSHIP AND GOVERNANCE PILLAR
Campaign Against Lowering The Age Of Sex Consent-UAF 2019
CRAWN Trust partnered with COVAW, Hifadhi Hub and other actors in the campaign against lowering the age of sex consent from 18 to 16, based on the laws recognising anyone under the age of 18 to be a child.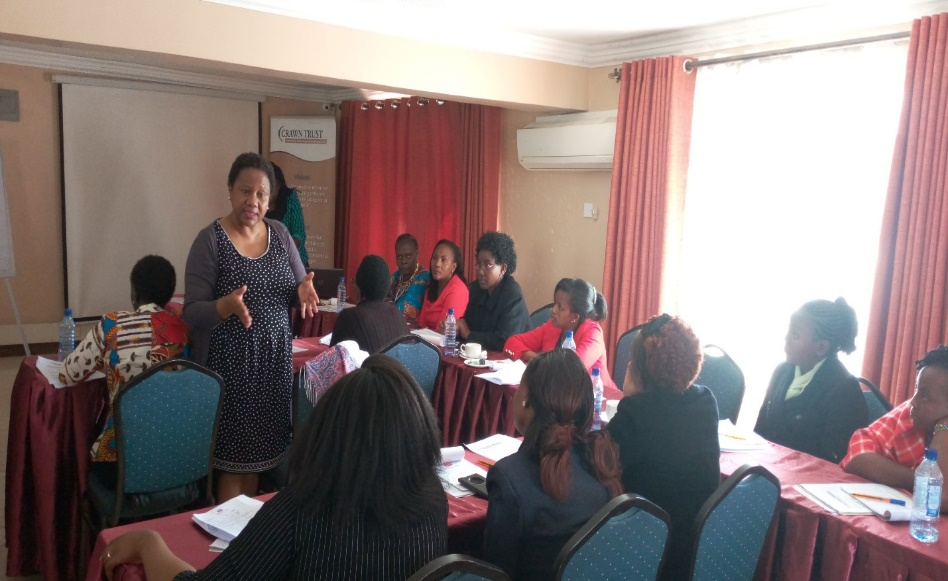 Women Arising For Equality 2019-2020-AWDF
CRAWN Trust, through this project built the capacity of women leaders on gender mainstreaming and policy development and organizing women to effectively participate in leadership and governance through sensitizing them on their constitutional rights and responsibilities.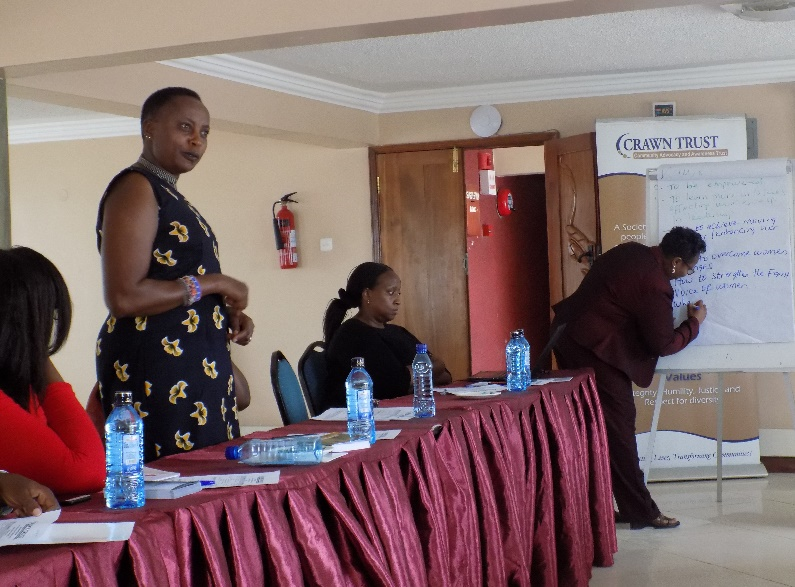 Delivering The Women Agenda 2018-2020-OSIEA
This project was aimed at ensuring that Kenyan women engaged in national discourse especially on issues of critical concern to women. It was also aimed at empowering the women's movement and strengthening the voice of the women's movement in the country.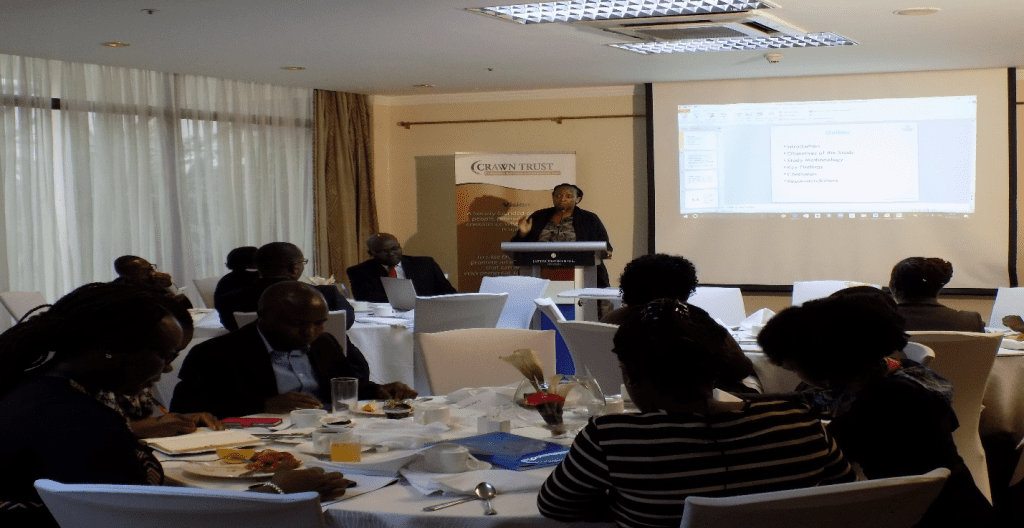 Consolidating The Gender Agenda In Leadership And Governance- 2017-2018
The objective of this project was to foster adherence to constitutionalism on the 2/3rd gender principle and representation of marginalized groups in leadership and governance. This was achieved through mobilizing support from stakeholders for an increased push for implementation of the 2/3rd gender principle and representation of marginalized community groups.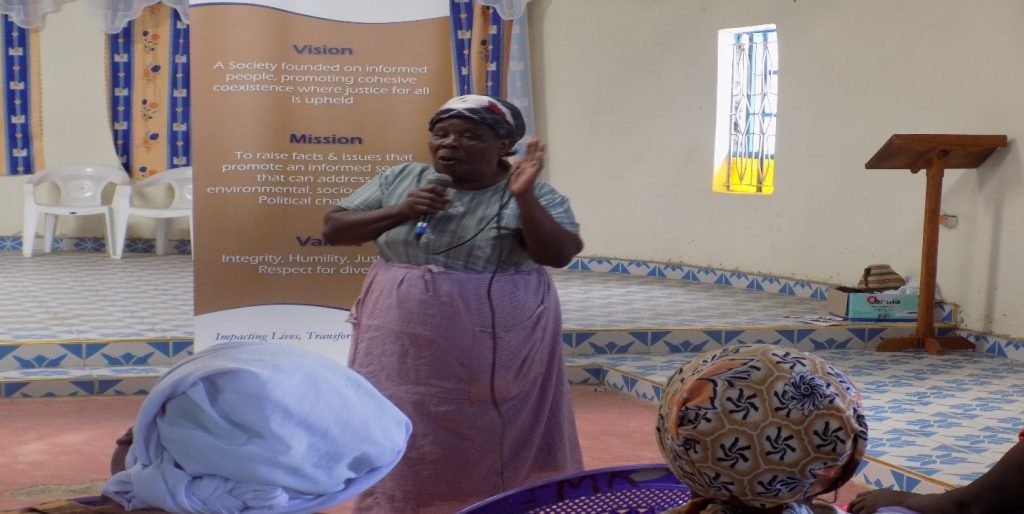 From Law To Practice On Women Leadership 2017 Development Partner: UN Women
Under this project CRAWN Trust built the capacity of political parties on laws promoting women leadership, organized women into a political capital from across parties and mobilized support for women candidature from communities by increasing their visibility.
Beyond Quatas: Securing The Not More Than 2/3RD Gender Principle 2015-2016
CRAWN Trust carried out community forums to popularize the 2/3rd gender principle. This project was aimed at increasing and harmonizing stakeholder engagement in pushing for the implementation of the 2/3rd gender principle and mobilizing women from the grassroots to national level to demand for the implementation of the 2/3rd gender principle.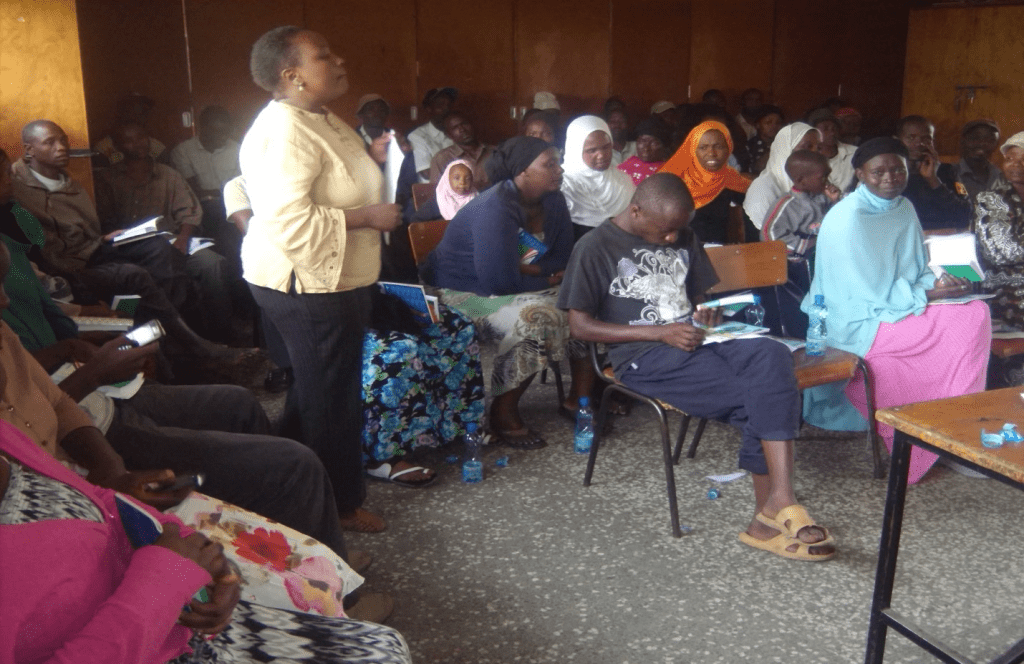 Civic Education Forums On Social Economic Rights 2012-Amkeni Wakenya
The goal of this project was to create awareness on citizens economic and social rights (article 43) , citizens roles and responsibilities and voter education. This was to empower citizens to demand for better social policies and services from duty bearers.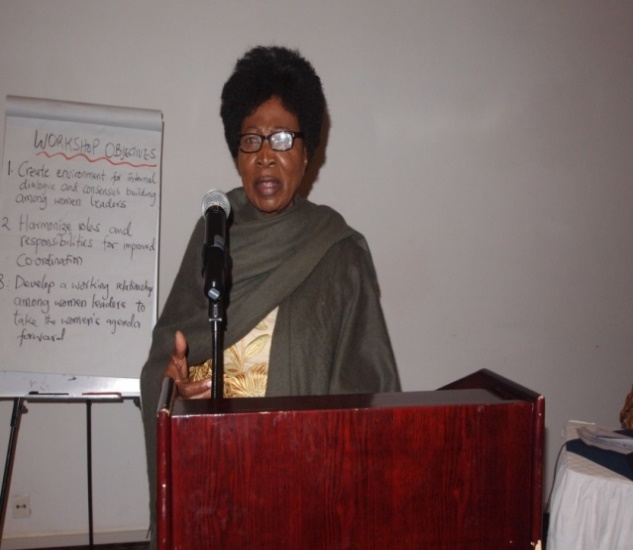 Women Parliamentarians And National Women Steering Committee Reflection And Bonding Retreat
CRAWN TRUST took the initiative to help organize parliamentarians into a resource which can aid in coordination of work and achievement of milestones in gender. This was by streamlining the roles of the different members and actors to avoid role conflict in gender work.