Kewopa congregates Women Leaders for an Induction Meeting
Kenya Women Parliamentary Organisation (KEWOPA) is the secretariat  for all women legislatures. The organisation's mandate is to strengthen women leadership in a democratic manner. The organization is supported by women legislatures as well as partners in diverse fields. After every election year, the organization invites new and repeat women legislatures for an induction meeting that serves as an experience sharing platform for leaders, agenda setting as well as networking. This year's theme was: Driving change: The value of women in leadership.
Preservation of indigenous foods: Tackling food insecurity through urban farming
Nestled along the Naivasha Nakuru highway is seedsavers. A local organization solely preserving foods indigenous to Kenya. Started in 2009, the organisation's mandate is to conserve agrobiodiversity by strengthening communities' seed systems for improved seed access and enhanced food sovereignty.
Including marginalised groups in climate change actions
 The green champions of change project is a project championed to ensure the participation of women and other marginalized groups in climate change process and other governance processes to ensure representation in decision making.
With the aim to ensure gender and eco-friendly alternative climate solutions are taken into account in policy, practice and budget allocations in Kenya, CRAWN Trust conducted  a survey in three counties with the support of AMWA. 
Road to COP27: CSOs state their position ahead of the global convention
CSOs from Kenya led by OXFAM, WWF, SUSWATCH Kenya, SEAF-K, CARE KENYA, KCCWG, CRAWN-TRUST, Christian Aid, HIVOs, KPCG among others come together to develop a Kenyan CSOs position ahead of #cop27 in Egypt from 7th to 18th Nov 2022.
Electoral integrity and inclusivity
The Kenyan constitution 2010 recognizes aspirations of all Kenyans based on human rights, equality, freedom, democracy, social justice and the rule of law.
The participation and inclusion of women, youth and people with disability in the political and electoral process is enshrined as an imperative in the constitution with article 81 (B & C) and article 100 requiring the necessary legislation to ensure that the electoral process provides for their representation.
Curbing VAWiE: CRAWN Trust launches SayVU app
"One of the biggest barriers to women participating in elections and taking leadership positions is violence against women in elections (VAWiE), which includes physical, verbal, and psychological abuse in both public and private settings as well as more recent cyber-based assault." Said Daisy Amdany, Executive Director of CRAWN Trust during the launch of the SayVU mobile application on 5th August 2022 at Sarova Stanley Hotel.
TOGETHER FOR WOMEN: CRAWN TRUST'S CROWD FUNDING SITE
As Crawn trust, we are committed to give women tools and platforms that will enable them take up leadership positions. As observed in previous government, the 2/3 gender rule was not adhered to despite women rights organizations and civic societies lobbying for its implementation . Apart from that the civic society organization have been following on the implementation of electoral laws that seek to create a fair and balanced election. 
Call for Inclusivity in Governance
The Constitution of Kenya 2010 details the aspirations of the Kenyan people for an inclusive government. Article 10 (2)(a) that provides for National Values and Principles of Governance, Article 27 (1)) and (3) provides that empasises on equality and equal treatment of all in political, economic, cultural, and social spheres. Article 27(6) and (8) provide that the state must take legislative, policy and other measures, including affirmative action to redress the marginalisation of previously marginalised groups and in addition to those measures, ensure that there shall be not more than two thirds of any gender in elective and appointive public bodies. Further, Article 100 requires parliament to enact a law to promote the representation in parliament of women, persons with disabilities, youth, ethnic minorities and other minority and marginalized groups.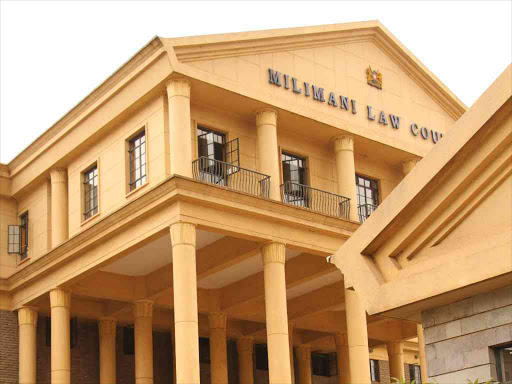 HIGH COURT IN NAIROBI SETS DATE FOR HEARING OF CASE ON ELECTION CAMPAIGN FINANCING
The High Court in Nairobi has set February 7 as the hearing date of a battle to reinstate regulations on campaign financing.
Justice Anthony Mrima directed that Parliament and Attorney General Kihara Kariuki file their replies to the case filed by Katiba Institute and Africa Centre for Open Governance (AfriCOG) in readiness for the full hearing. "The Motion and the application will be heard together," directed Justice Mrima.
This comes as another lobby – CRAWN Trust – sought to join the case, arguing that women would not have an equal footing with men during the August election if Parliament's stand on campaign financing is not reversed.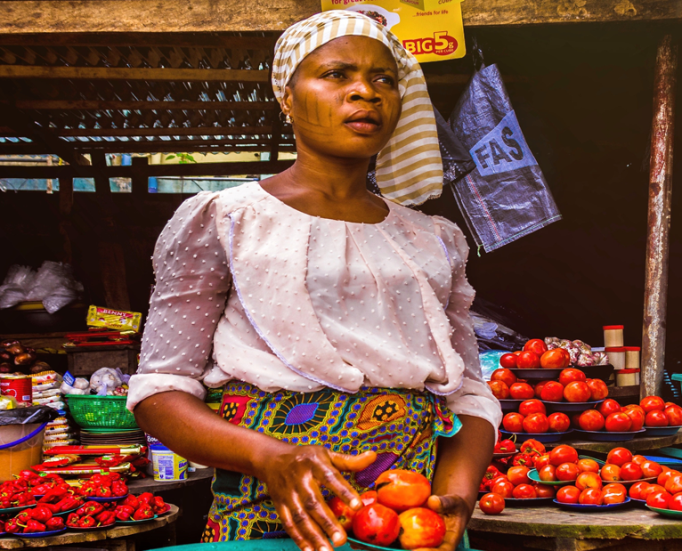 By Liberty Kituu,
The Inaugural Women Economic Forum 2021, themed Reshaping the Kenyan Economy through harnessing women's potential was coordinated in Nairobi Kenya, virtually hosted to facilitate attendance from across the World, on the 24th – 25th February 2021. The Forum was hosted by, Community Advocacy and Awareness (CRAWN) Trust, the permanent secretariat to the National Women's Steering Committee – NWSC, a coalition platform that brings together individuals and organizations working for women's political, social and economic emancipation.
KENYANS MUST DEMAND BETTER IF THE 2022 GENERAL ELECTIONS ARE TO BE FREE, FAIR AND CREDIBLE
On Friday, January 21, 2022, the Independent Electoral and Boundaries Commission (IEBC) officially gazetted Tuesday, August 9, 2022 as the date of the third General Election under the Constitution of Kenya, 2010. In releasing the elections calendar, the IEBC sought to assure Kenyans that the up-coming General Election would be free, fair and credible as required by the Constitution.
KENYAN WOMEN'S RIGHTS ORGANISATIONS SUBMIT A PETITION FOR CONSIDERATION TO EAST AFRICAN LEGISLATIVE ASSEMBLY ON THE TWO THIRDS GENDER PRINCIPLE
By Liberty Kituu
As the clock counts down to the August 2022 general elections in Kenya, the two thirds gender principle remains in abeyance. In a bid to secure the political rights of women and having faced frustration from the leadership here at home, Kenyan women rights organisations led by Community Advocacy and Awareness (CRAWN) Trust….